MINIMISE MEXICO
Omar Monroy
CEO
Experienced technologist with 15+ years in Business Development and Market Strategy for IT HW/SW platforms, working as Senior Consultant and Solution Architect for Government and the Private Industry, solving their operational challenges with state-of-the-art technical solutions and industry's best practices. 
20+ years of experience in consulting, diagnosis, design and implementation of IT Platforms in a broad range of industries: Telecom, Steel, Mining, Government, Hospitality and Airports. Deep knowledge of Automation Systems, Wireless Communication & IoT Technologies, Energy Efficiency/Management Platforms, Converged Security and Aerial (UAV) Drone Data Acquisition Systems.
Vision and goals:
By achieving great project deployments with Minimise Mexico. Projects that would reinforce Minimise's group solid references as a world leader in Energy Efficiency. At the same time, using our own background and experience as technologists, continuously support and improve Minimise's technological base and evolution with state-of-the-art technologies and best practices.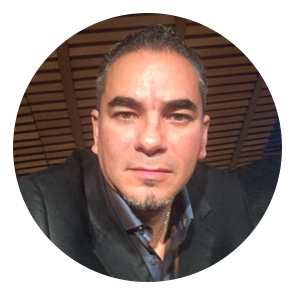 CONTACT
Direct: +52 81 1263 7985 / Mobile: +52 (81) 1263 7985 / Global HQ (USA) Toll Free: +1 888 841 1840 / Global HQ (USA): +1 480 702 8000
Diaz Ordaz 402, Rincon de Santa Maria, Monterrey, NL 64650, Mexico
info.mexico@minimiseglobal.com
Stay up-to-date with the latest news and innovations.