​So much of the Minimise USA story emanates from one of my favorite cities in the world — London. It dates back to my childhood and to business since 2009, when I was working for Minimise Ltd., where until October 2011, I was the Director of Overseas Business Development. While with Minimise Ltd., I learned much about the Energy Conservation industry and had the opportunity to leverage my international upbringing and experience from projects in the Middle East, Africa, Asia and Central America.
​When my high-flying career was interrupted with the second bout of Laryngeal Cancer and its ensuing complications, topped off by total loss of speech and ability to eat by mouth, I started Minimise USA in November 2011 to be closer to my family and doctors in Florida. But, at the end of the day, realizing it was speech I lost and not my mind, I had to figure out something in the energy industry that would literally sell itself – The NCOPA Minimise's No Capital Outlay Plan Agreement.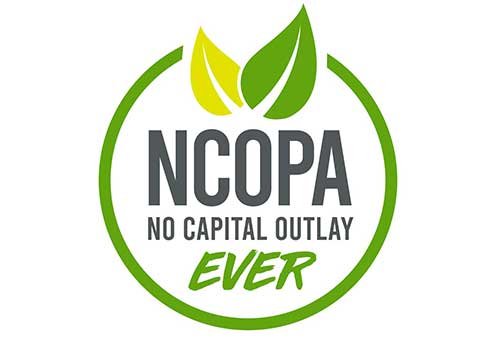 That brings me to one of my favorite people in one of my favorite cities – Troy Wrigley, CEO of Best.Energy.
​This past weekend was Best.Energy's International Partner Conference in London. The evening before the conference was the Premiere of Disruption Inc., the docu-series that tells a good part of the story of how Troy and I became business partners and dear friends. Besides the awards and hoopla and not underestimating the power of the amazing relationships cultivated at the conference, what I enjoyed the most was watching and listening to Troy present his opening remarks. He is a gifted speaker, so much so, that he is the narrator for Disruption Inc., a young Attenborough in the making!
Here is a link to a new VLOG of mine called CEO2CEO with Troy and I. It is a series you will see every month or so as I introduce you to key partners in our endeavor. This was shot in Malaysia, a key energy market today and a critical market in the future.
The Disruption Inc. Premiere was a wonderful event and hopefully gave the audience, a group of energy efficiency game changers, the idea that they are worthy of acclaim for what they are trying to accomplish in the world. It is important and can help solve so many problems around the globe.
At the Conference's Awards Dinner, we had nominees resulting from our Hillsborough County Public Schools' NCOPA in all five available categories. Each category was filled with incredible nominees; and, I am proud to say that we earned two awards as a company and two more awards for key individuals in the project – Best Behaviour Change Project (HCPS), Change Manager of the Year (Chiara Oosthuizen), Energy Efficiency Evangelist (Chris Farkas/HCPS), and BEST MVP (Haneepha Francis/HCPS).
​Here is a link to Mr. Farkas' taped speech accepting the award. We think it speaks volumes!
A heartfelt congratulations to all of the winners:
Best Energy Saving Project 2019
Retes Energy Sdn Bhd & 7-Eleven
Most Innovative Energy Saving Project 2019
Best Behaviour Change / Occupant Engagement Project 2019
Energy Manager of the Year 2019
Stuart Pearce of SMARTech Energy
Unsung Energy Saving Hero 2019
Bhargav Ramachandran of Efligence Informatics
BEST's Most Valuable Player 2019
Energy Efficiency Evangelist 2019
Energy Efficiency Leadership Award 2019
IQ Energy Nordic & Coor Group
Change Manager of the Year 2019
Chiara Oosthuizen of Minimise USA
Lifetime Achievement Award 2019
It was great to see so many awards coming not only from how Minimise and its project growing from a huge promise to concrete results and change for the better; but, it was equally great to see awards won by many Best.Energy partners, from around the world, who have adopted the Minimise NCOPA in one form or another. At the end, the power of our partnership, sharing and collaboration was the one overall winner; it's a power few can duplicate!
​Please, get in touch with me if you would like to be a part of something incredibly special.

Regards and God Bless,
Daniel Badran