The first time you do anything of real consequence, that memory gets burned into your psyche; personal/professional, it doesn't matter. So when we started the journey of the NCOPA with Hillsborough County Public Schools, people said this groundbreaking project, the only one like it in the world, should be documented! I wasn't sure how, so I called one of the best in the business. A friend of over 20 years, award winning producer, director and writer, Tim Breitbach. He had some compelling thoughts and pitched me on a business series; like an MBA class with emotion, heart and consequence, he said. We tossed it around a bit and the next thing you know we were filming the first season of Disruption, Inc.
I chose the title because we have disruptive thinking that could very well change the way energy efficiency projects of great magnitude get financed; leading the way to rebuild infrastructure, save cost and reduce carbon throughout the world. Conventional models tend to straddle organizations with debt, make moving forward and doing the right thing next to impossible. But we've solved that.
On November 7th, ironically the 8th anniversary of Minimise in the United States, we will premiere the series in London at the site, in 2017, where I first spoke after recovering from advanced stages laryngeal cancer. Our partner BEST, British Energy Saving Technology, is having their annual partner conference. It's at that conference that I spoke in a public business setting for the first time after my laryngectomy in 2011. And it's at my friend Tim's wedding in 2013, where I helped marry he and his wife Alison, that I spoke in a personal public setting for the first time.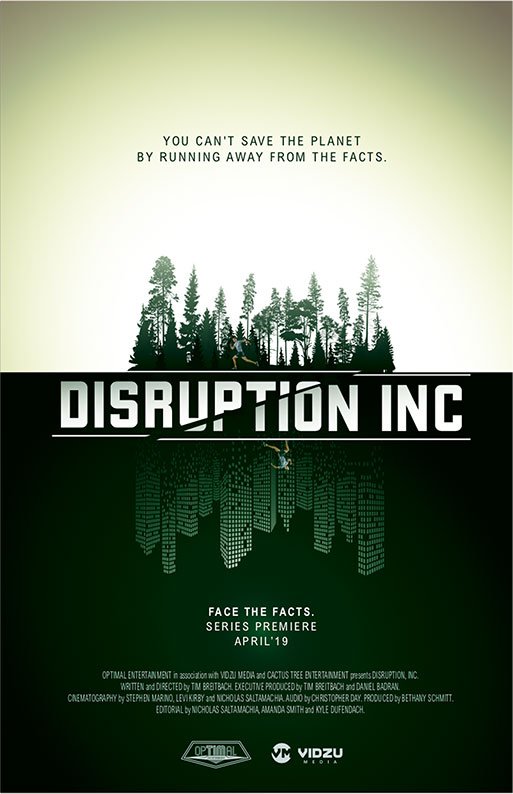 While the story of how the idea came to life is a dramatic one, it's not a story about me per se but of a group of people and companies who met at the right time in a way to transform an idea into action. Along the way the group of people have changed a bit, but I appreciate everything and everyone's role in how we got here.
Consider this a personal invitation from me – if you, or any of your energy constituents, would like to attend the premiere, please reach out to our Chief of Staff, Vianca Van Aswegen at vianca.vanaswegen@minimiseusa.com. You can also check out the conference at this link. We have a large team attending and would love to connect.
Here are also some links to some character profiles of the individuals that were instrumental to bring this to life and are featured in the series.
Here are the links to previews of the four episodes that will be shown that evening.
EPSIODE 1:
LET THERE BE LIGHT
EPISODE 3:
MAKING THE INVISIBLE - VISIBLE
EPISODE 2:
DAVID AND GOLIATH
EPISODE 4:
THE BEST IS YET TO COME
On November 7th, we will raise a glass.
Regards and God Bless,
Daniel Badran