We all want to better ourselves. The new year, well, in fact, the new decade, brings about reflection. In wanting to improve our life we often look at the physical, such as weight loss or the effects of aging, but how often do we go deeper and really look within? We often examine what we can remove, but how frequently do we look at what we can build?
I call this the difference between resolution and resolve.
Resolutions, or promises, are attempts to be better than you were the year before. Resolutions run the risk of being the joke of gym memberships, weight loss clubs, adult beverages and soda.
However, my thinking is a bit different, instead of adopting resolutions to take things away, perhaps we can find the resolve to add muscle to our integrity and our level of commitment to the cause.
Business is hard. Doing the right thing in business can seem impossible at times. But what I have created with Minimise USA, Hillsborough County Public Schools and No Capital Outlay Plan Agreement is a sincere, honest, transparent approach to public/private partnership. The numbers are there for each party to see and the savings are prepaid because of belief in not only the numbers but the alignment of values.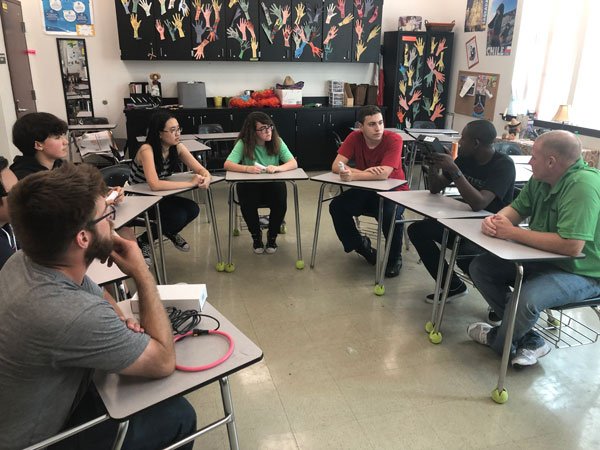 But the "give first" equation is sometimes not comfortable to individuals or organizations that have always said "what is in it for me" first. They tend to pay lip service to doing the right thing, but that isn't the role of public service. The role of public service is to put the needs of the people first.
Just recently I had the wonderful opportunity to sit down with Holly Gregory at Bay News 9 in Tampa to go In Depth on Minimise and the NCOPA story happening at Hillsborough County Public Schools. The interview ran on Christmas Eve. The school board, the superintendent, staff and the business leaders at the district had the resolve to change the way they were looking at their energy usage. In doing so, they created energy savings, financial savings, reduction of their carbon footprint and more. With it being a 25-year contract, it's definitely more resolve than resolution. Here is a link to the entire interview.
What I hope to attract with this blog is new groups of superintendents, county commissioners, government representatives and community leaders that have the resolve to do something that can have the legacy of lasting impact. Together we can do something incredible, not just for the year, but for generations to come.
Looking forward to hearing from many of you, soon!
Happy 2020 and God Bless.
Daniel Badran