​​October is Energy Awareness Month, it's the perfect time to recognize what we mean when we talk about a true public/private partnership with Hillsborough County Public Schools. Because our technology makes previously invisible energy, visible — we get to a place of transparency in the partnership from the jump. Our great partners at British Energy Saving Technology created Eniscope and what it reveals in many ways is common ground. All of this data creates a baseline understanding of realistic usage and in turn, creates a foundation for a great partnership.
Making the invisible data visible empowered us to create a bespoke energy efficiency education program focused on the importance of lighting, HVAC, solar and technology. The core of efficiency starts with behavior. If we teach, we can change and if we change, our efforts will sustain.
DASHBOARDS IN THE SCHOOLS
Seeing real time energy savings and the associated value is incredibly rewarding and, most importantly, empowering. Suddenly, students, teachers and staff see that they are making an impact and are a part of the solution. Now we are all motivated to save more energy and earn more pre-paid savings.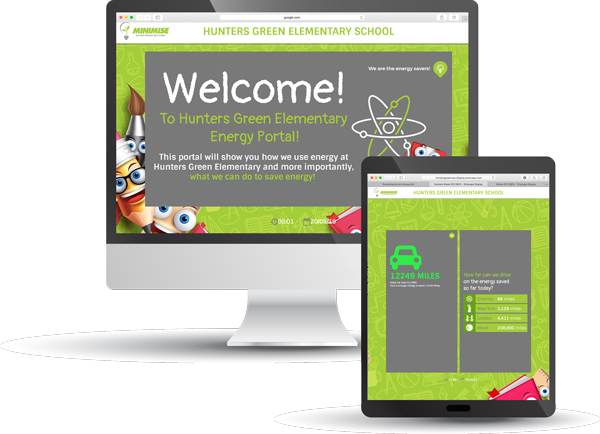 SMART ENERGY VIDEOS
Simple, understandable and fun facts targeted at each student to enhance energy saving behaviors in day to day activities. Videos will play on dashboards and on schools' morning shows.
STEM CURRICULUM BASED ON ENERGY UPGRADES
Everything we are doing in the schools is a real world practical experience in science, technology, engineering and math. We have become an official education partner with the STEM curriculum that we have created. Lesson Plans for K-5. That is something we couldn't be more proud of.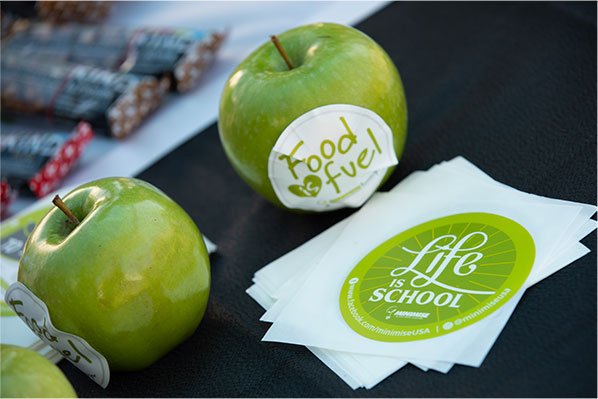 COMMUNITY HEALTH
The deeper you connect with the clients, the students and their families, the more you uncover needs. One program that we started is "Minimise Hunger" to help make sure that families are aware of the resources available to them during the summer.
EQUITY IN SCHOOLS
One of our pilot schools in the district is Edison Elementary. It is an urban Title 1 school and features a wide variety of kids, many who qualify for free or reduced lunch. We think a level playing field is critical for every child. Minimise donated 250 tablets to support students and teachers with interactive and individualized e-learning tools.
ACTION
In challenging High School TV Production students to showcase their talents, we launched a Public Service Announcement Competition for the best student-created Energy Awareness PSA for HCPS.
In turn, those competing are promoting Energy Awareness Month at their school site and are helping to spread the word that "Energy Matters".
Once announced, the WINNING videos and finalist will be posted here!
Through it all, the school board and District Administration have given us nothing but support in our endeavors, thus, living 100% up to their end of this amazing partnership.
To see all these materials simply click here. If you want to feel what true public/private partnership is like, do not hesitate to reach out. I guarantee it will be worth the energy.