Some research has shown that life expectancy is positively influenced by the degree of connection we feel within the communities around us. The more connected we feel to our family, friends, and neighbors, the happier and healthier we are, increasing our chances for a longer life. In essence, our community is a vital source of energy that fuels our wellbeing. The same holds true for business: creating a professional community around you is just as vital to a business' survival.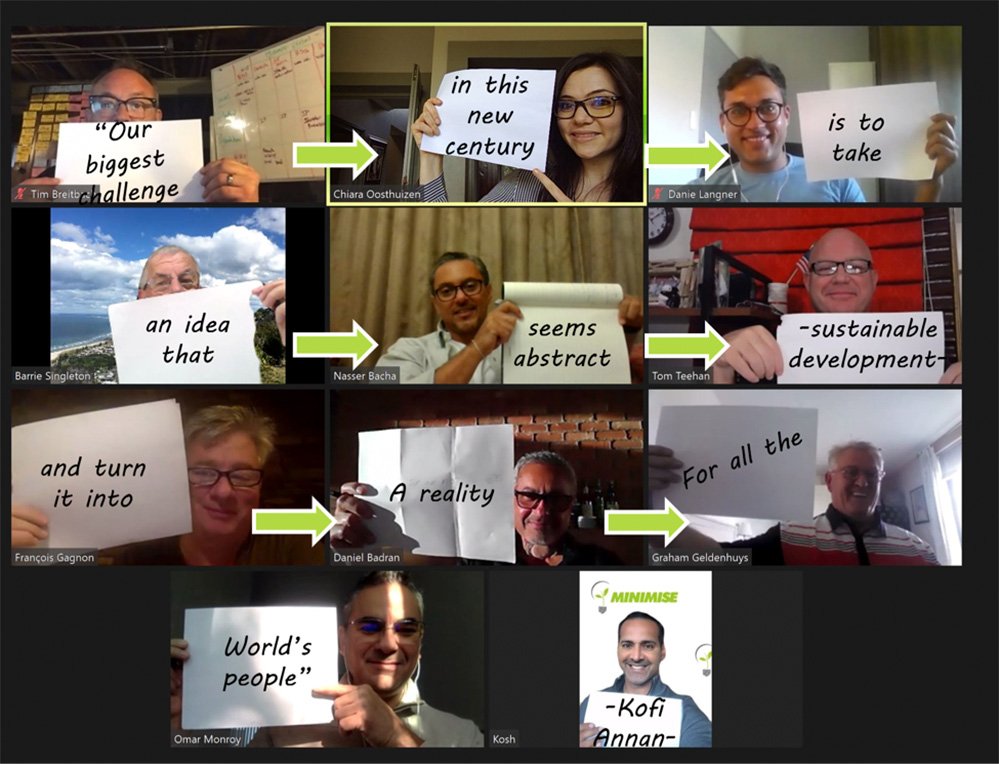 Creating and growing a community in this global pandemic can be challenging to most. However, in Minimise' case, we were blessed enough to have experienced it as a natural evolution. In these uncertain times, Minimise has made one thing certain: we created a Community of Leaders who found each other on the basis of a common desire to make a sustainable difference in the public and private sector through Energy Efficiency. . .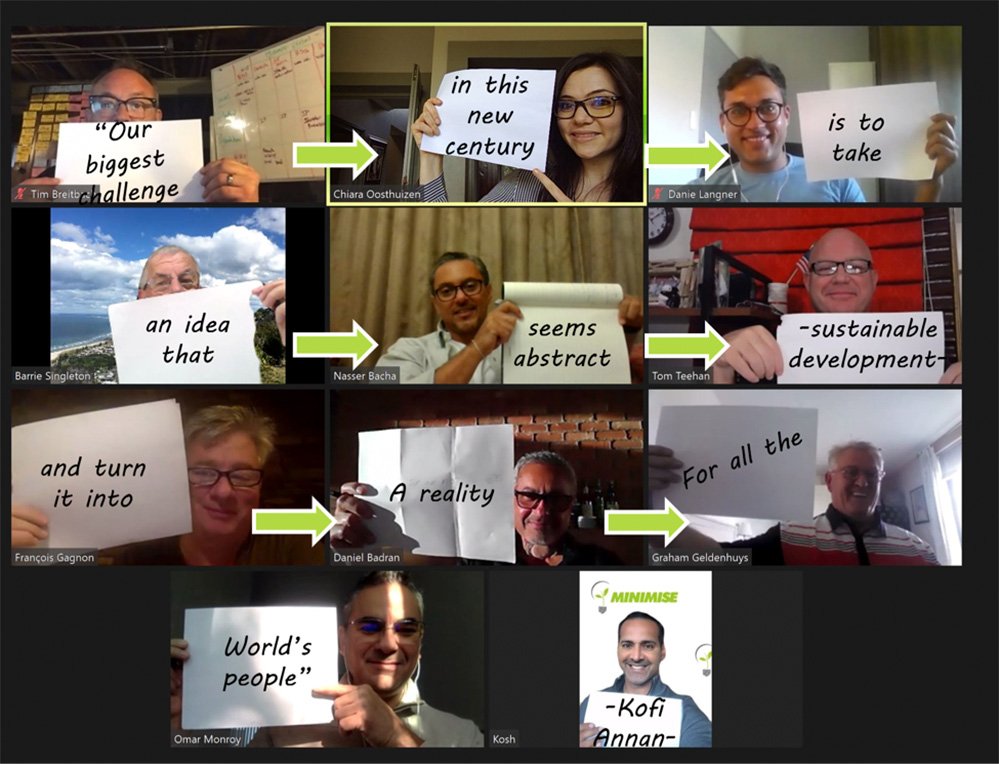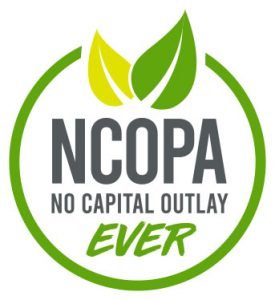 Minimise, started out as a single company based in Florida, USA; without immediate plans for international expansion The company naturally evolved into now having a presence in nine locations across the globe – Florida, California, Minnesota, Canada, Mexico, Dubai, South Africa, Southeast Asia, New Zealand – and we are still expanding our geographic footprint. Gaining this sudden network and presence made us think innovatively and improve operations rapidly, transforming the entire Minimise strategy within the span of three months.
To many this might seem daunting, but in our case each Partner within Minimise Global contributed tremendously to the transformation. Each Partner brought their experience and knowledge to the table, allowing us to strategize and reorganize to develop into an effective and efficient Global company. We leveraged off all the skills within the group: from Omar Monroy's leading Internet of Things (IoT) knowledge, to Tom Teehan's solar experience, to Graham Geldenhuys and Armin Schwarztrauber's project management practices, to Kosh Samuel's strategic market planning, to Daniel Badran's sales advice and mentorship, to Francois Gagnon and Barrie Singleton's network, to Nasser Bacha's experience in engineering and legal negotiations, each Partner had their part to play.
When a clients engage Minimise, they are not just receiving a one-faceted solution, but rather a well-balanced one that has been designed and developed by Leaders across the Globe, with different insights and knowledge that bring the best technologies forward.
The No Capital Outlay Plan Agreement (NCOPA) model gives organizations and businesses the much-needed financial headroom, particularly helpful in the current state of the global economy. The NCOPA model has gained credible attention from all corners of the world, including the international media (Forbes, CNN, Calbiz, International Business News etc.). The NCOPA is the very foundation on which Minimise is built – we are confident in our capabilities, our solutions, and our services, all of which will generate savings by increasing energy efficiency. Minimise' interests are aligned with the client's: Minimise only wins when the client wins. The client receives upgrades to their facilities at zero cost, takes on no project risk or capital investment, and to top it off, the client is prepaid a portion of the savings upfront.
Minimise is setting new standards within the Energy Efficiency sector; our own Community of Leaders are better positioned than ever to make an impact and improve sustainability. The hope is that we will inspire others to do the same.
Chiara Oosthuizen