When I first met Ante Razmilovic we were able to share a common love of yachting in the San Francisco Bay. His being on a vessel and being a World Championship competing yachtsman and mine, sitting in Scoma's in Sausalito, drinking a Bloody Mary while watching the majestic sailing yachts knife through the water, propelled by the wind and guile of the crew. With me being an ad guy and he a financier, we both had lines of work filled with a lot of risk and reward. Here is a quick interview with Ante regarding his relationship with Minimise.
Tim: What is RSF?
Ante: RSF Capital Partners LLP ("RSF") is an independent financial advisory boutique based in London. The firm is led by founding partners Ante Razmilovic and James Spooner, former colleagues at Goldman Sachs. We provide innovative growth financing and investment solutions for entrepreneurs, start-ups, project owners, sponsors and institutional investors with a focus on private capital markets. The firm differentiates itself from competition by targeting niche markets and offering services at an earlier stage with a flexible co-sponsorship approach. The team only works on a handful of projects at any time with a high degree of senior level interaction with its clients and partners.
Tim: What appealed to you about Minimise Global and its approach to the energy market?
Ante: The bankability of the approach. With the combination of precise energy monitoring and the stringent IPMVP protocols, all of a sudden a market that had been highlighted by volatility, becomes very predictable. And with the No Capital Outlay Plan Agreement, you have an approach that is friendly to the client, to Minimise, and to the banks. So a lot of risk has been removed.
Tim: Currently what is the relationship with Minimise?
Ante: RSF acts as exclusive financial advisor and co-sponsor on developing and financing their project pipeline; providing strategic support for business development and commercial matters. RSF arranged a USD 400mm financing facility for an energy efficiency retrofit for a building portfolio of one of Florida's largest school districts.
Tim: What excites you most about the Minimise relationship?
Ante: For several reasons. First, the model is still unique and there are natural barriers to other people getting into it. In fact, some people that would normally seem to be competitors have become partners, and we are talking about global companies here. Second, we have been able to cultivate relationships with global banking entities that all see the scope of opportunity. In that, we arranged a $400 million dollar financing facility for them. Third, they are earning state level contracts that gives them a robust, near-term pipeline.
Best regards
Tim Breitbach

Tim Breitbach is a veteran advertising, marketing and entertainment executive. He has won awards at every stop including ADDYs, EMMYs, Sundance Awards, and NAACP Image Awards as a writer, director and producer. He has developed and produced over 25 non-fiction television shows, including Disruption, Inc., about the start of Minimise USA and its industry-disrupting entrance to the energy efficiency market.
The CARES Act and the $1.9 stimulus package were hotly debated and recently passed the US House and Senate. One thing which was not debatable was that there will be Haves & Have Nots once the package is signed. As such, Minimise is anticipating the same for its Public Sector clients:
The Haves: School Districts
The Have Nots: Municipalities (both City and County)
But in either case, there are significant questions and concerns: How do I know what I qualify for? What do I need to do? For what? By when? And so on…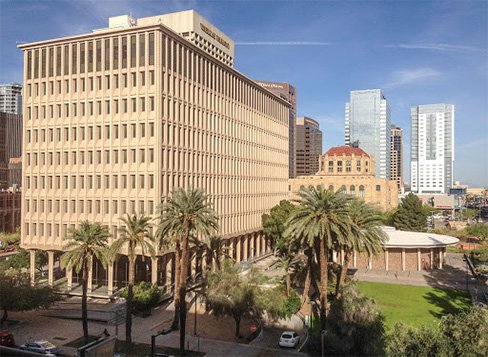 School Districts will be receiving significant funding to be utilized for air quality improvements, safer classrooms, testing, and workforce development. This influx of funding will be a significant "shot in the arm" for school districts which have been struggling with how to address aging equipment and infrastructure.
Municipalities on the other hand will be only receiving modest funding (if at all in some cases). Yet their issues of aging infrastructure, decreasing tax base, and budget deficits continue. So, what do you do if you are a Have or a Have Not?
In either case, it is critical to take a step back and view the funding (or lack thereof) as an opportunity to develop a holistic strategy to address not just improving equipment, but also: 
Overcoming short- and long-term budget gaps,
Address unfunded mandates and/or priorities,
Optimize infrastructure for safety and efficiency,
Create good will with your stakeholders, and
Mitigate future risks.
For the Haves, this is an AMAZING opportunity to leverage those funds by creating financial strategies to address all infrastructure priorities AND create cash flow to address your non-stimulus related projects.
For the Have Nots, the community is going to expect you to do something. And the great part is that you still can. There are innovative financial strategies that allow you to still address nagging priorities and concerns but with NO CAPITAL OUT OF POCKET and NO DEBT. These strategies help municipalities improve their infrastructure with NO impact on their credit or bond ratings.
Minimise has created financial strategies and a funding model that can help both the Haves & Have Nots to: 
Identify & access all available Federal funding,
Develop comprehensive strategies to maximize the value of funds obtained,
Address priority school/community needs,
Overcome obstacles and avert risks, and
Obtain comprehensive data and reporting to validate your efforts.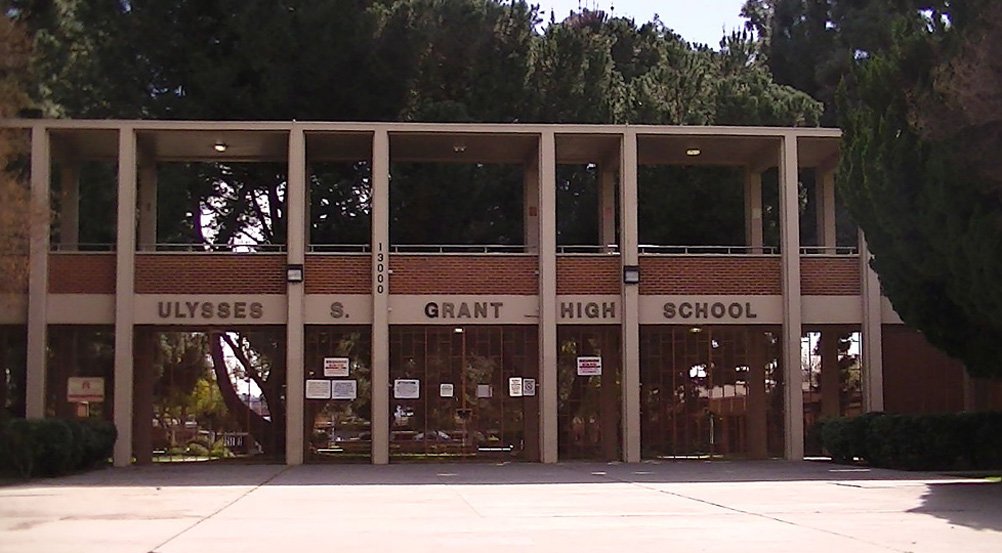 Simply put, Minimise turns your inefficiencies & waste into currency. Minimise' strategies and funding model take energy waste, operational inefficiencies, maintenance issues, and other areas of opportunity and convert them into hard funding cash. Moreover, this funding is returned to your District/Municipality as UPFRONT and UNRESTRICTED funding. 
For example, if your District receives $5 million dollars in Federal funding, Minimise will work with you to craft a game-plan to leverage the air quality/safety equipment being upgraded along with other areas (e.g. lighting, HVAC performance, Controls) and energy self-sufficiency (Solar & Battery Storage).
In doing so, that $5 million can turn into $15 million very quickly of upfront, unrestricted funds.
In the case of a Municipality which does not receive anything, Minimise could craft a strategy to create MILLIONS of upfront/unrestricted funding. In fact, if you have put off projects and upgrades because of lack of funding, the timing could not be better to engage Minimise!
Whether you are a Have or a Have Not, you must do something. We, at Minimise, look forward to the chance to help you to do so.
If you are in Arizona or California, to find out more, contact me @ koshs@minimiseglobal.com.
For all other areas, contact Daniel.Badran@minimiseusa.com.
It is easy to play the blame game in Texas right now. But if you put politics aside, which we do every day, this is a global problem, not just a Texas one. And I am not referring to climate change or melting ice caps. I am talking about the pushing off of infrastructure upgrades because there is always something seemingly more important or more pressing – A classic case of putting off until tomorrow what should be done today!
At Minimise Global, we offer energy efficiency upgrades at zero cost. There is never a loan and never a lease.. Included in that is best in class products to do so because we are focused on saving energy. The current wasted energy becomes a currency with which we invest in your company, district, municipality, etc. You save energy, get total upgrades, reduce carbon, and take a giant leap in terms of safeguarding your power for the long hall.
So instead of casting the first stone, let us look at 24 months of energy bills. With those and some simple, yet state of the art, real-time monitoring we can tell you what you will save and what you will earn.
In Texas, the cost of doing nothing has become a tragedy. But it does not have to be for you. Our No Capital Outlay Plan Agreement (pronounced en-coe-pah) is an industry redefining financial model supported by major US and European banks as well as key, global energy partners.
Let us help you today, there is 100% no risk. If we find the potential savings, we project you are going to find yourselves in an ideal situation. Because there is so much waste, to date, we have never not found the savings available. Do today what needs done today – everyone wins!
Thank you for your time and God Bless,

Daniel Badran
Dear Friends,
Most of you know the NCOPA's hallmark is no cost energy solutions, never a loan, never a lease, and always off-balance sheet. All of which translates into premium energy efficiency solutions without the need for any collateral.  
What Minimise also did, that no others have done before or since, is offer prepaid savings on top of the immense value of the upgrades. A portion of the energy savings is prepaid to the client upfront. That simply means that much needed cash, especially during these times, is made readily available with each completed installation.
But we didn't stop there. As part of Minimise' COVID-19 response, we added businesses, school districts and government reopening solutions into the NCOPA. With Health and Safety being paramount, it made perfect sense for Minimise to wrap the cost of implementing cutting-edge UVC lighting, Indoor Air Quality (IAQ) real-time measurement and solutions, and long-lasting sanitization (90 days on average) solutions into the NCOPA thus providing our clients with ZERO cost Health and Safety measures. This not only further cements Minimise' claim of "give before you get" it more importantly sends a loud message to staff, students, parents, teachers, clients and visitors,  that your businesses and your schools are taking all the necessary measures to create healthier and safer work and study spaces.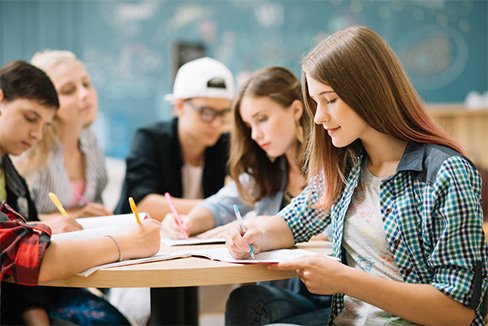 But we didn't stop there. As part of Minimise' COVID-19 response, we added businesses, school districts and government reopening solutions into the NCOPA. With Health and Safety being paramount, it made perfect sense for Minimise to wrap the cost of implementing cutting-edge UVC lighting, Indoor Air Quality (IAQ) real-time measurement and solutions, and long-lasting sanitization (90 days on average) solutions into the NCOPA thus providing our clients with ZERO cost Health and Safety measures. This not only further cements Minimise' claim of "give before you get" it more importantly sends a loud message to staff, students, parents, teachers, clients and visitors,  that your businesses and your schools are taking all the necessary measures to create healthier and safer work and study spaces.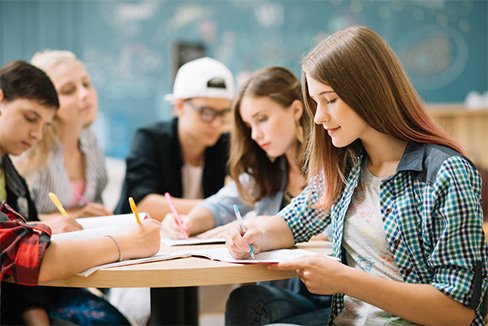 Knowledge is power and therefore, every Minimise solution comes with live/real-time analytics and strict adherence to industry governing protocols. When coupled with energy management and technology driven behavior change management, the result is a smarter, more energy efficient organization. Again, all part and parcel of the NCOPA.
Another MASSIVE feature of the NCOPA is that it is built based on present energy and maintenance costs, therefore the NCOPA's GMP (Guaranteed Monthly Payment) does not EVER fluctuate; its fixed for the benefit of client and Minimise' financial partners both short and long term (happy to take a call to explain how this increases you savings by leaps and bounds over the term of the agreement). And, to top that off, every penny of the 10s and, in some cases, 100s of millions, invested by Minimise in your Energy and Health and Safety infrastructure is yours at the end of the term. When Minimise says this is the one offer that sounds too good to be true but is actually true, we mean it.
We all understand that, year after year, the cost of doing business rises, energy costs. are no exception. That brings us to the headline of the blog – What is the Cost of Doing Nothing and what is the delta or difference between acting on the NCOPA and to be frank, hoping the problem will go away.
THERE IS A COST OF DOING NOTHING.
Most organizations are aware of the importance of energy efficiency and sustainability. Energy efficiency is not hard to sell and comprehend, it makes sense. Organizations recognize the benefits that can be reaped . Often when organizations are asked why they have not yet addressed energy efficiency, the most common reply is – lack of capital. Organizations are unable to understand where energy flows, where to focus, and fail to recoup energy waste – not to even mention aging energy infrastructure. The ''inertia of doing nothing' snowballs and accumulates.  Luckily, with Minimise's NCOPA, the cost of doing nothing, would quickly turn into 'benefit of doing something' from day one. Lack of capital should no longer be an excuse, both to achieve savings and to invest in energy infrastructure. Minimise will invest into the Energy Management and Conservation Services Project, with no upfront, no capital required from the Client. The cost of doing nothing, becomes a value stream previously thought to be "not possible this financial year".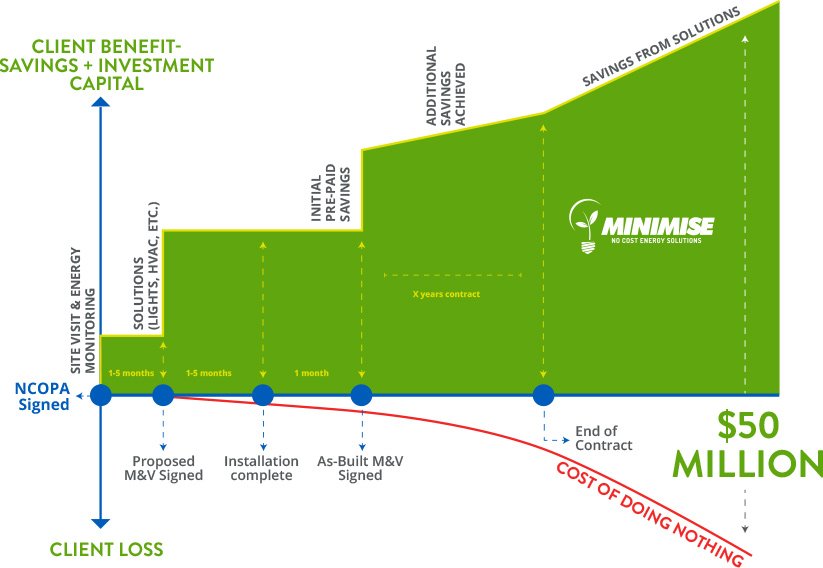 Please do not hesitate to contact me directly to learn more how we can craft a bespoke solution and get you maximizing your energy output for the benefit of your entire organization.
Thank you for your time and God Bless,
Daniel Badran
Some research has shown that life expectancy is positively influenced by the degree of connection we feel within the communities around us. The more connected we feel to our family, friends, and neighbors, the happier and healthier we are, increasing our chances for a longer life. In essence, our community is a vital source of energy that fuels our wellbeing. The same holds true for business: creating a professional community around you is just as vital to a business' survival.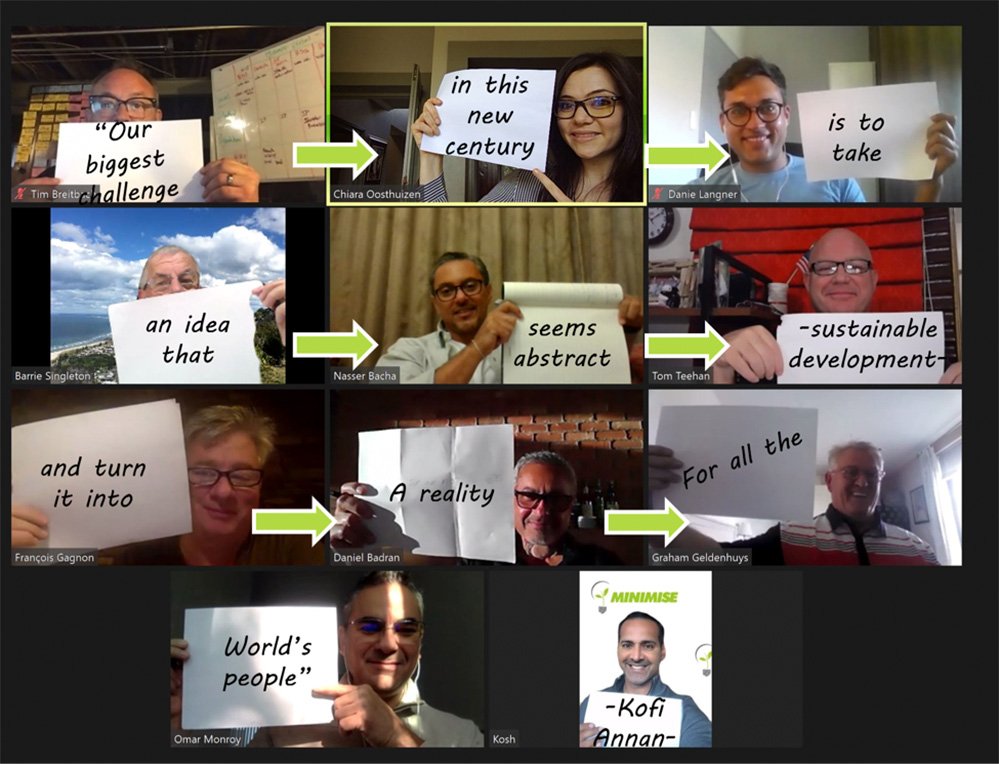 Creating and growing a community in this global pandemic can be challenging to most. However, in Minimise' case, we were blessed enough to have experienced it as a natural evolution. In these uncertain times, Minimise has made one thing certain: we created a Community of Leaders who found each other on the basis of a common desire to make a sustainable difference in the public and private sector through Energy Efficiency. . .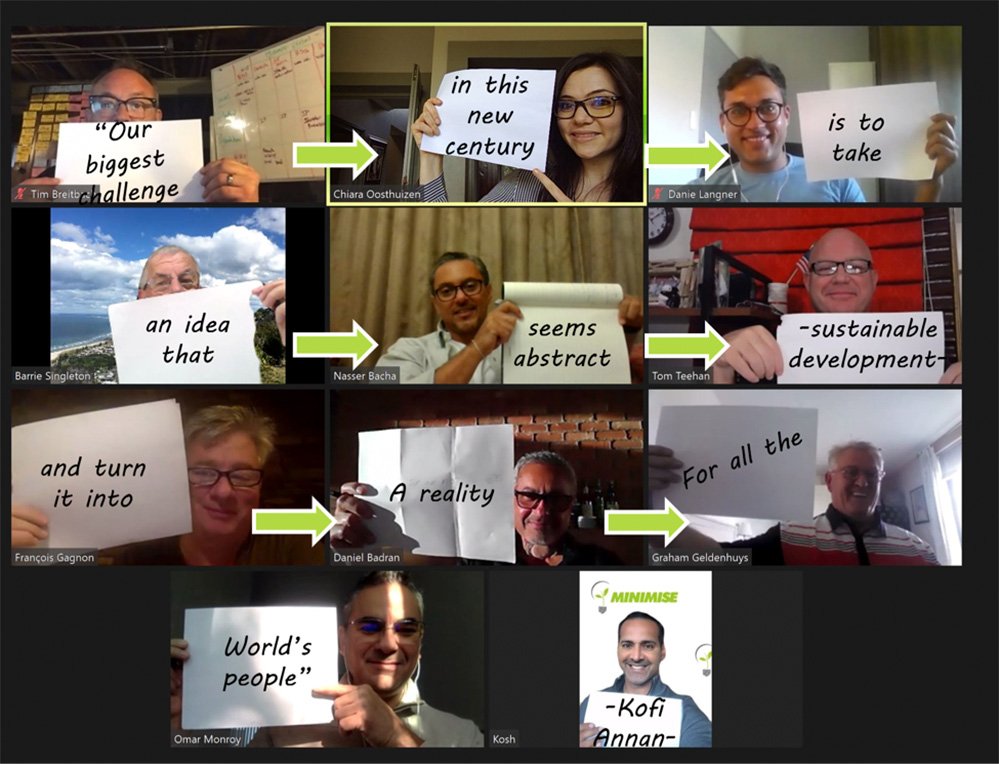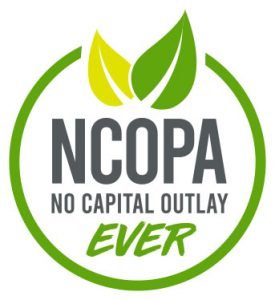 Minimise, started out as a single company based in Florida, USA; without immediate plans for international expansion The company naturally evolved into now having a presence in nine locations across the globe – Florida, California, Minnesota, Canada, Mexico, Dubai, South Africa, Southeast Asia, New Zealand – and we are still expanding our geographic footprint. Gaining this sudden network and presence made us think innovatively and improve operations rapidly, transforming the entire Minimise strategy within the span of three months.
To many this might seem daunting, but in our case each Partner within Minimise Global contributed tremendously to the transformation. Each Partner brought their experience and knowledge to the table, allowing us to strategize and reorganize to develop into an effective and efficient Global company. We leveraged off all the skills within the group: from Omar Monroy's leading Internet of Things (IoT) knowledge, to Tom Teehan's solar experience, to Graham Geldenhuys and Armin Schwarztrauber's project management practices, to Kosh Samuel's strategic market planning, to Daniel Badran's sales advice and mentorship, to Francois Gagnon and Barrie Singleton's network, to Nasser Bacha's experience in engineering and legal negotiations, each Partner had their part to play.
When a clients engage Minimise, they are not just receiving a one-faceted solution, but rather a well-balanced one that has been designed and developed by Leaders across the Globe, with different insights and knowledge that bring the best technologies forward.
The No Capital Outlay Plan Agreement (NCOPA) model gives organizations and businesses the much-needed financial headroom, particularly helpful in the current state of the global economy. The NCOPA model has gained credible attention from all corners of the world, including the international media (Forbes, CNN, Calbiz, International Business News etc.). The NCOPA is the very foundation on which Minimise is built – we are confident in our capabilities, our solutions, and our services, all of which will generate savings by increasing energy efficiency. Minimise' interests are aligned with the client's: Minimise only wins when the client wins. The client receives upgrades to their facilities at zero cost, takes on no project risk or capital investment, and to top it off, the client is prepaid a portion of the savings upfront.
Minimise is setting new standards within the Energy Efficiency sector; our own Community of Leaders are better positioned than ever to make an impact and improve sustainability. The hope is that we will inspire others to do the same.
Chiara Oosthuizen
Good day!
In the search these days for silver linings, we have just extended a golden opportunity. Our groundbreaking NCOPA – No Capital Outlay Plan Agreement (NCOPA) has been extended with our partners RSF Capital Partners with an initial facility of up to $400 million.
Why is this important to you? Well it means there is capital available now to take the next steps in energy efficiency, building safety, indoor air quality, energy upgrades and more – at no cost to your organization. Never a loan. Never a lease. Always off-balance sheet.
Plus, the Minimise Global difference is we PREPAY energy savings to you as soon as upgrades are installed for you to use immediately, at your sole discretion of your organization.
Please click on the following links to find out more: 
Let's use our energy efficiency to help our school districts, municipalities, and large businesses respond to the weight of the economic shutdown. The NCOPA can be the Golden Opportunity you need to jumpstart your economic recovery, make your buildings healthier and safer, reduce your carbon footprint and upgrade your energy infrastructure.
Please reach out to me at
daniel.badran@minimiseglobal.com to find out more about NCOPA.
Thank you for your time and God Bless,
Daniel Badran
IN THE COURSE OF MY JOB AT MINIMISE, I HAVE BEEN ABLE TO MEET SOME AMAZING PEOPLE. AT ONE EVENT, I MET A WOMAN FROM THE SUSTANY FOUNDATION, ANDREA CHENEY. RIGHT AWAY, I WAS STRUCK BY HER PASSIONATE ADVOCACY FOR THE PLANET.
So, we started following each other on Linkedin and one day I saw an application from her organization for Sustainable Business Awards. It led me to thinking how Minimise' credentials could be considered. So I asked myself "what does sustainability means to Minimise?"
SUSTAINABILITY IS…creating the largest EEaaS (Energy Efficiency as a Service) project in the world right here in Tampa Bay.
…giving the Hillsborough County Public Schools, $1,707,638 in prepaid savings. It's the first of many checks to come and can be directed to other under-funded educational programs.

…collaboration with HCPS to create/implement STEM curriculum, focused on energy education for elementary classrooms and Secondary CTE curriculum focused on careers in energy.
…spearheading Energy Awareness Month throughout the HCPS District and being named a "Partner in Education" by the HCPS School Board.
…securing the approval of the Hillsborough Electrical Board in accepting CTE classroom hours, earned through HCPS programs, as credit toward an Electrical Contracting Licensure.

…implementing 4 lighting solution sets with LED lamps and fixtures will save around $6,000,000 in the cost of energy per year.

…removing and recycling, to date, 294,388 light fixtures and removing and properly disposing of 572,087 fluorescent tubes.
…reducing the HCPS energy consumption, to date, in lighting alone by 35,853 MWh annually and 896,325 MWh for the life of the 25-year contract.
…offering the No Capital Outlay Plan Agreement (NCOPA) financial model throughout Florida, the United States and the globe.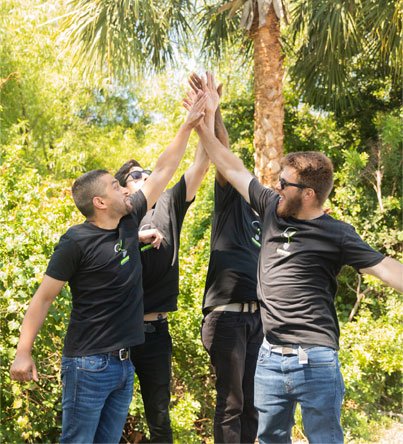 I am not sure about you, but I'm thinking we have a pretty good list and even better intentions. Then, one day, not long after we received the nomination, I got a text from Ms. Cheney and she said "I have one question? Since the triple bottom line of sustainability is known as the three Ps: People, Planet and PROFIT, how in the world do you make any money?"
My answer: Think about how much the world consumes, in turn, wastes. Energy is no different. So if you identify that waste…it is much easier to get rid of wasted energy than plastic or trash. And if the math works and you reduce waste first, then produce power from renewable resources, solar power for example, to a right-sized scale – you can find a sweet spot – we literally turn energy waste into currency for efficiency, hence the No Capital Outlay.
That sweet spot can be the thing that makes Florida one of the most sustainable states in the country. I look forward to supporting The Sustany Foundation and doing our part at Minimise to find other sweet spots in helping reducing our carbon footprint while saving energy and money and improving facilities along the way for many years to come.
Tim Breitbach
Chief Marketing Officer
Minimise
Stay up-to-date with the latest news and innovations.